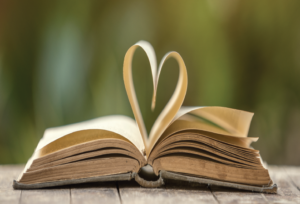 Following last year's nomination and election as Moderator, I have spent a lot of time in thought and prayer for you and for our church (Synod). A portion of that time has been in reflection on issues, needs, strengths, weaknesses and direction for our Synod. In past years, we have seen issues come and go. Some have been handled well and some have lingered on for quite a while, partly due to varied expectations. We are all well aware of the repetitive challenges that, if not resolved, will hamper us in seeking a biblical and orderly approach to glorifying God as we work together to serve Him and His Church. In unity, we must keep Christ and His word as our standard bearer as we live out our duties and ministry in such a way that it brings glory to our Lord and Savior Jesus Christ.
As we have seen in the past, this can be a difficult task. It is very easy for us to lean on our own understanding and adopt the world's approach to 'church work.' Many times in my life, I have had to draw back and focus on one of the more critical roles of the church, which is proclaiming Jesus Christ to a lost and dying world. I know that we in ourselves do not have all the answers to resolve issues and personality differences that lead to angst and discord. Yet if these issues and differences are allowed to continue unresolved, the ability of the called to fulfill Christ's commission is diminished. I also know that only by living in the Word and seeking the Holy Spirit's guidance, will we be able to handle our differences and exhibit the "Fruit of the Spirit" through living in Christian unity. John 17:22-23 exhorts us to be one in unity. "The glory that you have given me I have given to them, that they may be one, even as we are one, I in them and you in me, that they may become perfectly one, so that the world may know that you sent me and loved them even as you loved me."
The challenges of the church have not changed over the centuries. What we face isn't new; and ever since we were redeemed by His finished work on the cross, we have had the same problems just with different issues and different people in a different time.
One example that hit home recently for me is from the Gospel of Matthew 16:21-23: "From that time Jesus began to show his disciples that he must go to Jerusalem and suffer many things from the elders and chief priests and scribes, and be killed, and on the third day be raised. And Peter took him aside and began to rebuke him, saying, "Far be it from you, Lord! This shall never happen to you." But he turned and said to Peter, "Get behind me, Satan! You are a hindrance to me. For you are not setting your mind on the things of God, but on the things of man."
Like Peter, we want it our way and we want it now. Whatever the issue or agenda, we tend to lean on our own understanding.

Like Peter, we all set our minds on the ways of man; and like Peter, we all stand rebuked.
It is our nature to put self on the throne and try to control, demand, confront and solve. Looking further at Matthew 16:24-26: we understand it's not about us: "If anyone would come after me, let him deny himself and take up his cross and follow me. For whoever would save his life will lose it, but whoever loses his life for my sake will find it. For what will it profit a man if he gains the whole world and forfeits his soul? Or what shall a man give in return for his soul?
We do react just like Peter. It is our "born in sin" nature. Martin Luther said it well; "I am more afraid of my own heart than of the Pope and all his cardinals. I have within me the great pope, Self". It is very difficult, even unnatural, for us to submit to his commandments, His Holy Spirit and become Christ-like in all we say and do.
Since last June, I have prayed and sought for a better understanding of the "Fresh Insights from Ancient Paths" that Moderator Hunt so carefully exhorted us to seek out. As he quoted in his Moderator's address last year from Jeremiah 6:16, "Stand in the ways and see, and ask for the old paths, where the good way is, and walk in it. Then you will find rest for your souls." Following the 211th General Synod, I began to re-examine the challenges we face and the barriers that are in front of us as we fulfill the call of proclaiming Jesus Christ to a lost world. In trying to submit to this calling, we all realize that "the heart of the matter is a matter of the heart." We all know overcoming self is a daily battle. Any gain we have in dying to self immediately frees the "Pope" in us. How do we stay honest before the Lord? We need to seek His guidance and then continually examine ourselves to see if we are actually fulfilling the calling as identified in scripture. Specifically from 1 Peter 2:9, "But you are a chosen race, a royal priesthood, a holy nation, a people for his own possession, that you may proclaim the excellencies of him who called you out of darkness into his marvelous light."
As you know, each year the incoming Moderator has the privilege and responsibility of setting the Synod theme to be proclaimed, taught, preached and, hopefully, lived by each of us during this entire year. After prayer and thought, the theme I have chosen for the 212th Synod is from Mark 12:29-31: "Jesus answered, "The most important is, 'Hear, O Israel: The Lord our God, the Lord is one. And you shall love the Lord your God with all your heart and with all your soul and with all your mind and with all your strength.' The second is this: 'You shall love your neighbor as yourself.' There is no other commandment greater than these."
Our theme consists of four important words: "Heart, Soul, Mind, and Strength,"
Let us live these words as we help our church members and each of us to seek God with our whole heart, to help us understand that we must love Him with all our heart, soul, mind, and strength—to love him so much that we display the evidences that we have denied ourselves, taken up the cross of Jesus Christ, and are following Him.
I am convinced that if we love Jesus with our heart, soul, mind and strength, we will love our neighbor enough to get in front of him, and as commanded in 1 Peter 2:9, "proclaim the excellencies of Him who called you out of darkness into His marvelous light."
What does "getting in front" of our neighbor, family, co-worker, friend and, yes, even our enemies look like? Is it preaching a sermon, writing a blog, commenting on a web site, exhorting the book of the month we just read? Maybe. Any legitimate means we may use could be helpful and beneficial in proclaiming Jesus. However, I think that the stronger evidence is caring about your brother's soul enough to get in his path and share your love for Jesus. You cannot and will not do this without the help of God's Holy Spirit showing you how to demonstrate the love of the father heart, soul, mind, and strength, as you love your neighbor as yourself.
Condition of the Church and the Challenges before us.
Since the 206th General Synod, we have seen our total Church (Synod) lose around 20% of its members. Each year our Denominational Ministry Fund decreases because our churches do not, or are not able to give to this fund. In looking at the yearly minutes of Synod, do we see evidence that we are a blessed and growing church? Or do we have the same trend that past Moderator Andy Putnam presented to you in the 207th General Synod. Our churches in the Associate Reformed Presbyterian Church are fewer, smaller, older and struggling. Through the lack of growth, we find ourselves struggling to keep and meet our commitments in ministry. We find ourselves trying to overcome the lack of blessings by looking to other means to raise operational funds. The solution is simple: put your heart, soul, mind and strength into loving, exhorting, and proclaiming the excellencies of Christ to everyone, both the lost and saved. If we live out our lives with this focus we will not have a resource (money) problem–we will have a space problem. We won't be asking for the blessing of others but will be blessing more of those who are in need.
We have issues, agendas, and probably more than a few golden calves that need to be ground into dust. Let's not react as scripture indicates Peter did by setting our minds on what we would do to fix "it". Own the greatest commandment. Every day ask God's help to live and love heart, soul, mind and strength so that we will see a growing church.
My devotion for and love of the Associate Reformed Presbyterian Church has increased significantly through learning more of the history, purpose and commitment of the Scottish covenanters as they lived and died with their faith and love. In the past, the fathers, mothers, sisters and brothers purposed to spread the gospel of Jesus Christ through devotion to God's established Covenant and Word by Faith alone, Scripture alone, Christ alone, Grace alone, with the Glory to God. We are a covenantal people; and it is that covenant that is established by God the Father, fulfilled in Jesus through the Holy Spirit with the promise for each of us, and for all who are far off, everyone whom the Lord calls to himself. Acts 2:38-39. It is through our calling into His covenant and being obedient to His word that we have seen and will see our churches progress and grow.
In the Synod packets, each delegate was given a lapel pin inscribed with the four words heart, soul, mind and strength. I ask that you pray and ask God each day to place someone in your path that you can share the work of Jesus with. Wear the pin to remind you to pray toward that end, preach it, and demonstrate it to your family, church, community, co-workers, friends, enemies, and sojourners near and far!
May we leave this 212th General Synod and demonstrate evidence in our lives that indeed "you are a chosen race, a royal priesthood, a holy nation, a people for His own possession, that you may proclaim the excellencies of Him who called you out of darkness into His marvelous light." Ask God's Holy Spirit to enable you to love Him with all your heart. Make it the priority of your church, family, presbytery and our synod to seek with all your heart, soul, mind and strength the blessing of boldly proclaiming the gospel one-on-one to the unredeemed. If we are obedient to the word and proclaim the excellencies of Christ, we will see the lost saved and our churches will grow. Prepare, pray and ask God to put someone in front of you and witness Jesus Christ every day.