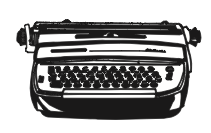 Dear Editor,
I was awarded the Eagle Scout badge Nov. 1, 1962. In those days, we did not have a lot of equipment but enjoyed the many benefits that Scouting had to offer. It continues to be a guiding influence for me to this day. I am saddened deeply that the Boy Scouts have been harassed, sued, and "dragged through the mud" for a number of years, in order to force this fine boy's organization to succumb to the militant homosexual push in America and the world today. I am also saddened that God's church has been drawn into this situation through no fault of its own. I have
always stood for God, His Word, and His church. Homosexuality is always identified as sin in both testaments. My stand remains the same, therefore I cannot support the Boy Scouts of America's present ideals incorporating homosexuality.
This is not compatible with God's Word that still rules in the world today. The Scriptures exhort us to "flee even from the appearance of evil." I hope the ARP Church does not take a cavalier attitude in this matter and will stand united for our God.
Sincerely, Jim Coleman Elder Due West ARP Church
Don't Forget the "C" in ARP
Fathers and Brethren, Let me congratulate you (and especially Moderator Jeff Kingswood) for a smooth, successful and profitable June meeting of the General Synod of the Associate Reformed Presbyterian Church, (the ARPC). Please note that I said the ARPC, not the ARP, (which is the title of this publication).
I did not expect to add something else to my thankfulness to you in this note, but the practice of calling our denomination "the ARP" seems to be more and more widespread and needs to be corrected.
There is the PCA, (middle word? church!) the PCUSA, (second word? church!) the EPC, (last word? church!), the RPCNA, (third word? church!), the OPC, (last word? church!)… I could go on, but that's probably enough to see that the title of all of these contain the word "church" – regardless of where it comes in the title.
We too, are a church, not a magazine, and as much as I like this publication, it isn't the whole denomination, which is by definition, a church! There, I said it again, that word which is assumed, omitted, forgotten – whatever. We need to start a movement to call our beloved denomination either the Associate Reformed Presbyterian
Church or ARPC, which ever suits us at the time – and be accurate about who we are.
Ron Beard Principal Clerk of Synod (ARPC)