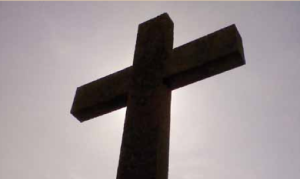 By: Larry Littlejohn
When I originally thought aboutGod's eternally imprinting His own,Revelation 22:3-4 came to mind: No longer will there be anything accursed, but the throne of God and of the Lamb will be in it, and his servants will worship him. They will see his face, and his name will be on their forehead.Ivisualizedan outward, literal mark on our glorified bodies; God's own imprint for all to see
God's forever imprinting through a'divine tattoo'may be true.But,since only His children inhabit that glorious placewhere He reigns,it may mean something else. Reflecting on this and other passagesled me to considerthatGod may primarily identify His ownby restoring completelyHis image inus. The work ofsalvation complete is the glorification ofthose for whom Jesus died.
John Calvintaught,"Our happiness lies in having God's image, which was blotted out by sin, restored and reformed in us. Christ is not only,as the eternal Word of God,His lively image, but even onHis human nature, whichHe has in common with us, the imprint of the Father's glory has been engraved, thatHe might transformHis members to it."
Believers will be marked for eternity in our final redemption from the curse in a place where we can forever worship aright the only true and living God. To see the face of our Lord, to be in the presence of God the Father, God the Son, and God the Holy Spirit, and to bask in their glorious holiness is the eternal privilegeand delightof saints alone. 
I Corinthians 15:19 reminds us:If in Christ we have hope in this life only, we are of all people most to be pitied.If we are not assured of a hope beyond what we experience here, then the Christian life makes no sense. We may as well join in the world's party,go for the gusto, and 'eat, drink, and be merryfor tomorrow we die.'
Now and Then
What makes us different is not only that which is taking place here, but also that which will take place for eternity. Now we are those upon whom the Father has set his love;now we are those in whom the character of Jesus is being perfected;now we are those for whom the Spirit brings holiness. These awesomenowsprepare us for the gloriousthenof eternal joy as we live with ourGod forever in the place He prepares.
Yes, the hope for those of us marked with life supersedes the temporal.Hebrews 6:19-20says: We have this as a sure and steadfast anchor of the soul, a hope that enters into the inner place behind the curtain, where Jesus has gone as a forerunner on our behalf, having become a high priest forever after the order of Melchizedek.Ourhope is an anchorof the soul,amostunusualanchor, not dropped, butraised and steadfastly secured on the Rock of Ages in the ultimate Holy of Holies.Ouranchorisas sure as God's own promise and oathandas eternal as our resurrectedand ascended King and High Priest.
Return now to I Corinthians 15 and lookat verses 47-49: The first man was from the earth, a man of dust; the second man is from heaven. As was the man of dust, so also are those who are of the dust, and as is the man of heaven, so also are those who are of heaven. Just as we have borne the image of the man of dust, we shall also bear the image of the man of heaven.
No, we are not to be pitied! Onlybornagain believersget to eternally bear the image of our Forerunner, Jesus, the Man of Heaven. Dr. Sinclair Ferguson in his bookA Heart for God asks, "Do you want a God who is made in your image or one who calls you to be conformed to His?"May our answer be found in thewords of songwriter Thomas O. Chisholm:
Oh to be like Thee; oh to be like Thee;
Blessed Redeemer, pure as Thou art.
Come in Thy sweetness, come in Thy fullness;
Stamp Thine own image deep on my heart.
Dear friends,what Godpurposedin the garden, He will accomplishin heaven. We shall see His face, a privilege reserved for the saints. We shall have His name on our forehead, an imprint reserved for the saints. We shall worship Him, an activityreservedfor the saints.
His imprint will be clear and complete in our glorious, resurrection bodies. We shall be likeour blessed Lord Jesus Christ when we see Him as He is. What glory!