By Rev. Evan English
On April 4, 2012, I was privileged and honored to help conduct the worship service in memory of our friend and fellow servant of the gospel, Rev. Gilbert Rowell. He was a man who ministered faithfully for 35 years in pastorates across three presbyteries in our denomination.
Many have been eternally impacted through his ministry and witness. But perhaps the part of his legacy which has most challenged so many of us who knew him was the priority and commitment he made throughout his life to invest his time and energies in his own family.
We often hear testimonies of God's working mightily through pastors in their churches or communities, but how often do we stop to celebrate the lasting impact of a man within his own home to his wife and children?
Even as a young minister I have been with a number of people as they approached death, and so often I've heard the same regret, "If only I had spent more time with my family." For Gilbert Rowell, devotion to his family wasn't his life's regret – it was his life's legacy.
His family has its roots at Bonclarken, where as a teenager he regularly attended youth retreats. Walking by the Nibble Nook one day, he first laid eyes on the girl who would become the love of his life – Robin. And so, as one pastor put it, this "quintessential ARP love story" began.
A few years later, Gilbert and Robin became good friends during their time as students at Erskine College. Gilbert developed a problem learning Spanish (possibly intentionally), which required him to seek out daily tutoring sessions in Robin's dorm room. As Gilbert put it, "This did not turn out so well for Spanish, but it turned out really good for me."
A Great Love
In a Valentine's Day letter he would later write to his two daughters, Ruth nd Rebekah, Gilbert said, "I was in love with Robin then and I am still in love with her today. The only thing that has changed is the number and depth of experiences we have gone through together. And all those have only confirmed and strengthened the love we had for each other."
Gilbert and Robin's love was forged even stronger through
the fire of one of the greatest losses of their life together. After eight years of being unable to have children, they were finally blessed at the news of a pregnancy. Yet after carrying the baby to full term, their dear little Robert was stillborn. Gilbert was a stalwart for Robin during that painful time, daily pointing them both to their Lord Jesus Christ. On Robert's gravestone, Gilbert had Romans 8:28 written, "And we know that in all things God works for the good of those who love him, who have been called according to his purpose."
When the Lord later blessed Gilbert and Robin with two baby girls, Ruth and Rebekah, his priority of sharing Christ in his family continued on to a new generation. He was constantly coming up with creative ways to show them how truly special they were to him and to their Lord. He even nicknamed them his "favorite oldest daughter" and his "favorite youngest daughter." As their daddy told them in his Valentine's letter to them, "You need to know, again, that my love for you is just like my love for your mother: not because of any one thing you say or do, I simply love you."
No Leftovers
His girls were a constant focus in Gilbert's life. They received the best of him, not the leftovers. Those in full time ministry know the temptation to allow the church to take priority over our own families. Though not purposefully, the needs of our congregations can often times squeeze out quality time in our own homes. Even when we as pastors are physically present in the home, we can often be so emotionally depleted that we have little else to invest in those we love the most.
Gilbert's intentionality in this area was remarkable. His priority to know and invest in his daughters was seen in his taking time once a week – yes, once a week – to take each of them out to lunch, just the two of them. He also sought opportunities to romance his daughters, showing them and teaching them what it means to be treated like a lady. Again, just this past Valentine's Day, Gilbert decided to take his daughter Ruth to their church's Valentine's Day Dinner as his special date. Then afterwards he surprised her with two tickets to the Charlotte Symphony.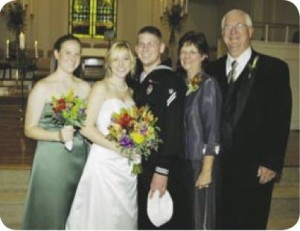 The night Gilbert passed away, his daughter, Rebekah, put a post on Facebook that read, "I love you and I'll see you again. The man who showed me exactly what it looks like to love like Jesus. Sacrificial love. A father's love."
This is the legacy left by Gilbert Rowell, not only on hundreds throughut our denomination and world, but especially on three special ladies who were the priority of his life.
The next time you read Gilbert's favorite verse: Hebrews 10:24, "Let us consider how we may spur one another on toward love and good deeds" – don't forget your family.