By: Alex Campbell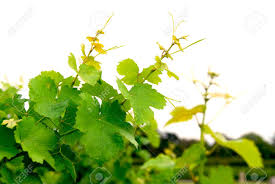 A "silver bullet" is defined as a simple remedy to a difficult problem.  The term, from ancient folk lore, taught that the only way to successfully defeat foes such as werewolves, vampires, and witches that embodied dark powers, was to dispatch them with a silver bullet. We are all naturally suspicious of so-called "silver bullet" remedies to our problems, and we should be.  Most of us have been disappointed by failed "silver bullets" in the past.  However, John 15:1-11 seems to offer something of a "silver bullet" for assuring a joyful, successful Christian experience in this life; and that is to abide in Christ.
The opinion is shared by Andrew Murray, a venerable preacher who said, "Abiding by faith in Christ . . . is the simple secret of a holy life."  So, let us explore John 15:1-11 to discover this simple secret, this "silver bullet" so "that your joy may be made full" (v.11).
Jesus spoke the words of our passage just hours before his death, after the first Lord's Supper, probably while on the way to the Mount of Olives.  He and his disciples likely passed vineyards on the way, which may have prompted our Lord to remark, "I am the true vine, and My Father is the vinedresser. Every branch in Me that does not bear fruit, He takes away; and every branch that bears fruit, He prunes it so that it may bear more fruit" (15:1-2).
Here, Jesus sets up the illustration. The vine is Jesus Christ. The vinedresser is God the Father. The branches of the vine are professing Christians and are of two types: the false believer who "does not bear fruit" (i.e. Judas who had just left the group in order to betray Jesus) and the true believer who "bears fruit."  Of the two types of branches, we find that the vinedresser (God the Father) "takes away" the non-fruit-bearing false believers while, for the true believer who bears fruit, "He prunes it so that it may bear more fruit."
Clean
The Lord then begins to expound upon this illustration by pointing out the characteristics of the abiding Christian, who will enjoy the fullest possible life by explaining to the gathered disciples, "You are already clean because of the word which I have spoken to you" (v.3).  That is, the abiding Christian is truly forgiven of his or her sins. They are "clean."  True joy begins with knowing God's favor rather than his frown.
Union
The abiding believer also enjoys a constant union with Christ, the vine: "Abide in Me, and I in you. As the branch cannot bear fruit of itself unless it abides in the vine, so neither can you unless you abide in Me" (v.4).  Our union with Christ is described as abiding with him.  This is the point of the entire passage where the word "abide" is used ten times (v.4,5,6,7,9,10).  The branches are "in me." The branch depends entirely upon the vine for its life.
The source of the fruit of the branches is ultimately the vine. Abiding in Christ is unbroken fellowship with Christ as Paul explained in Galatians 2:20, "I have been crucified with Christ; and it is no longer I who live, but Christ lives in me; and the life which I now live in the flesh I live by faith in the Son of God, who loved me, and delivered Himself up for me."  Or, as Andrew Murray stated, "Abiding in Jesus is nothing but the giving up of oneself to be ruled and taught and led, and so resting in the arms of Everlasting Love."
Jesus goes on to state, "I am the vine, you are the branches; he who abides in Me and I in him, he bears much fruit." This verse assumes that the life giving sap of the vine will produce an abundant crop of grapes on the branches. All Christians bear fruit but NOT all Christians bear "much fruit"!  Fruit bearing is a result of the diligent care of our vinedresser Father, because, according to Rick Phillips, "the idea of pruning is to remove whatever inhibits growth."
John MacArthur agrees, "The Father prunes the true branches by removing anything that would sap their spiritual energy and hinder them from fruitful results." Your fruit will include acts of righteousness, glorifying God, converts through evangelisms, praise and worship, and personal holiness, and, of course, "love, joy, peace, patience, kindness, goodness, faithfulness, gentleness, and self-control" (Galatians 5:22-23). 
Sin
However, the Lord also warns that our ability to bear this fruit is completely dependent upon our abiding with Him, "for apart from Me you can do nothing" (5b).  The problem is that, while we may have been cleansed from our sin, we still sin.  And sin keeps us from abiding in Christ because, at times, we are abiding in the world, the flesh, and even with the devil, instead.
Thomas Chalmers, in his sermon, The Expulsive Power of a New Affection, said the only solution to our problem is "to exchange an old affection for a new one."  He states, "We know of no other way by which to keep the love of the world out of our heart, than to keep in our hearts the love of God – and no other way by which to keep our hearts in the love of God, than building ourselves up on our most holy faith."
Think of it this way: when someone is preparing logs for firewood, they will often use a metal wedge to split the wood.  When the wedge gets stuck in the deep crevasses of the log, the only way to dislodge it is to pound in another wedge which will cause the first wedge to fall free of the log.  You cannot stop sinning by stopping to sin.  The sin is stuck in you.  You have to knock out the sin with a new wedge, a new "affection," which is love for Jesus Christ.
Answered Prayer
Another characteristic of the abiding Christian is answered prayer. "If you abide in Me, and My words abide in you, ask whatever you wish, and it will be done for you" (v.7).  This amazing promise, of course, presupposes: 1) union with Christ (a true believer) and, therefore, with the Holy Spirit, and that 2) The prayers are in accordance with God's Word ("My words abide in you".)
The ultimate desire of all true believers is to "glorify God and to enjoy Him forever."  That goal is also realized by the abiding believer for "My Father is glorified by this, that you bear much fruit . . ." (8a). As followers who glorify God, we also vindicate and, in a sense, validate the ministry of Christ and "and so prove to be My disciples" (8b).
Love
The abiding believer also receives one of the greatest affirmations of God's love in all of Scripture, "Just as the Father has loved Me, I have also loved you; abide in My love" (v.9).  Let that sink in!  You are loved by Christ, the vine, in the same boundless, measureless, infinite way that God the father loves God the Son!  Could there be a more reassuring promise in the Bible than that?
Or, could there be a greater motivator to complete obedience than verse 10, which states, "If you keep My commandments, you will abide in My love; just as I have kept My Father's commandments and abide in His love."   The word "abide" (meno) means to stay in, dwell in, or remain.  You have to remain in Christ all the time to experience the blessings of abiding in Christ.  J.C. Ryle explains, "To abide in Christ means to keep up a habit of constant close communion with Him, to be always leaning on Him, resting on Him, pouring out our hearts to Him, and using Him as our Fountain of life and strength, as our chief Companion and best Friend.  To have His words abiding in us, is to keep His sayings and precepts continually before our memories and minds, and to make them the guide of our actions, and the rule of our daily conduct and behavior."
The Apostle John would later write, "The one who keeps His commandments abides in Him, and He in him" (1 John 3:24).  Or, as paraphrased by Andrew Murray, "As long as he abides, and as far as he abides, the believer does not sin." The best characteristic of the abiding believer is the last mentioned by Christ and He mentions it by way of a wonderful promise, "These things I have spoken to you so that My joy may be in you, and that your joy may be made full" (v.11).  Full joy! What a promise that is!
So there it is: the "silver bullet" of the joyful Christian life is abiding in Christ.  But, keep this in mind – silver bullets may be a simple solution. However, they are not easy to obtain.  None of the werewolf hunters I know purchase their ammo at Walmart!  In the same way, you will devote your life to accessing the simple truth of abiding in Christ and you will obtain the prize through much faith and diligent effort.  But, the joy that is set before you is worth all effort.  Abide in Christ – that your joy may be made full.
Alexander S. Campbell, is the Senior Pastor of Christ Reformed Church in Anderson, SC. Dr. Campbell received his BS degree from Clemson University in 1985. He received a Masters of Divinity from Columbia International University in 2001. In 2015, Alex earned his Doctorate of Ministry from Reformed Theological Seminary in Charlotte. Dr. Campbell is a Chaplain in the South Carolina State Guard and an Adjunct Professor at Anderson University. Alex and Nancy Campbell have raised four children, educating them at home.