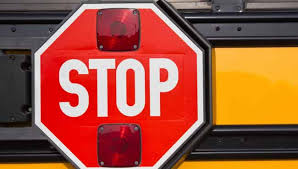 Many times, people make a big deal about how it takes special people to work in special needs. On the contrary, one of my favorite quotes has become, "A child with special needs will inspire you to be a special kind of person." God molds us into a useful vessel for His service. We may feel like the "cracked pitcher" much of the time, but miraculously, he allows us to pour out exactly what is needed at any given moment.
The special needs community was first put on my heart in high school. I'm one of the many fortunate youth who were able to work Camp Joy several summers. Through that experience, the Lord kept that ministry in the forefront of my heart. Although it was not the focus of my college studies, I have continued to work with our special friends throughout the years. I am currently a full-time, Special Needs bus driver. In this job, you learn something new every day, even after several years of service and extensive training. No two days are ever the same. These students are "my kids" and I take care and love them as if they were my own. My own children are being raised to treat everyone the same and take care of those who may be mistreated. They ride my last afternoon bus route and I get to experience the daily joy of their hearts being poured out in their simple interactions with our special friends.
For many of us our jobs are our primary ministry opportunity. For me, that means showing God's love by truly caring for my students and their support team of parents, teachers and other co-workers. One day, several years ago, a parent asked me, "Why do you do this job?" I responded simply with, "It's where God led my heart!" She smiled thoughtfully at my response and thanked me for making her child feel so loved. As the year continued, she would ask me questions about m y faith. Eventually, she said that she had started to attend a local church, where she and her child with special needs felt completely welcomed. Moments like those add to the many reasons why I love my job.
Why do I find pleasure ministering to special needs children and their families? There are many reasons. The loving mother in me cares so much for these kids. I make sure I greet each one in the morning with a smile and let them know how happy I am to see them. As each departs in the afternoon, I do the same in wishing them a great night and I'll see them tomorrow! Since our routes are so spread out, we are given a long time with them on the bus. We learn their likes, dislikes, positive/negative triggers and their overall personalities. We learn the best ways to love and care for them, not only through daily interactions with them, but also through their parents and teachers. For some of them, sadly, I may be the only smiles and love they receive throughout the day.
Ephesians 4:16 describes the Church as "the whole body, joined and held together by every joint with which it is equipped, when each part is working properly, makes the body grow so that it builds itself up in love." Each m ember of the Body is essential, and has a vital role to play. Whether that member is an adult, teen, or covenant child, each brings a unique set of gifts and calling to the whole. I don't see myself gifted as a public speaker, fancy teacher or Bible scholar. I can show love in all the ways the Lord has equipped my heart, mind & soul. I can include people and teach on my own level. My calling and life passion is to show God's love in all I do while using my specific abilities for His purpose. I have a passion for my job. I believe the things we have a passion for are not random, they are our calling. I truly feel that I am exactly where God has called me to be and I thoroughly feel that I am making a difference for Him!
Jenn Locke is a pastor's wife serving at the First ARP Church in Tucker, Georgia and currently the Second Presbyterial President. She works full time for the Gwinnett County Public School System as a special needs bus driver. She and her husband, Tony, have 4 children.