By: Jon Hyatt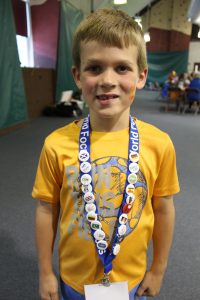 World Focus 2018 was a time of fellowship and education about the ARPC's involvement in international missions. Immediately following the meeting of General Synod, World Focus allowed ARPs to meet, talk with, and learn from international missionaries serving all over the world.
Each ministry constructed a booth in Bonclarken's Youth Activity Building that offered a glimpse of what life is like in their countries. As visitors went to each booth, they could receive a unique pin with that ministry's logo or country flag to attach to their World Focus lanyards. Ministries ranged from Reformed University Fellowship (RUF) to a Christian hospital in Pakistan. Some of the missionaries present were about to relocate to new ministry locations and were able to gain new prayer partners.
In addition to ministry booths, World Focus also featured a number of breakout sessions related to church leadership and evangelism. These sessions allowed pastors and ministry leaders an opportunity to receive encouragement and hear ideas about effective evangelistic ministry.
World Focus also hosted two special guests: Grammy-winning artist Laura Story and author/ministry trainer Scott Thomas. On Thursday evening, Thomas offered the attendees a brief devotion reflecting on Jesus' concern for the lost in Matthew 9. "Our ultimate motivation in ministry," Thomas said, "is that Jesus himself displayed compassion and concern for the lost. As Christians, we must never forget that we ourselves were lost and helpless, like sheep without a shepherd, until Christ gave us new life through the gospel."
Laura Story led the attendees in worship. She interwove her songs with stories about her own personal journey with the Lord, reflecting on her time as a teenager at Bonclarken and the ways in which the Lord has demonstrated his grace to her and her family through incredible difficulties. One of the highlights of the evening was during the singing of "Great is Thy Faithfulness," when the whole chapel was filled with voices declaring the Lord's enduring kindness to his people.
On Friday morning, the booths were open again to visitors and attendees. It was common to see pastors, laypeople, and missionaries taking moments to pray for and encourage one another. World Focus ended with a final worship service led by Thomas and Story. Thomas shared some of his own story and discussed Paul's exhortation to "be strong in the Lord" from Ephesians 6. Thomas concluded the time by having all of the present ARP pastors stand so that they could be prayed over by everyone else. Prayer was also made for Andrew and Norine Brunson, as Andrew continues in his imprisonment in Turkey.
Alex Pettet, Executive Director of World Witness, offered a final exhortation to those gathered. He reminded us that the Brunsons' suffering was not a reason for us to become cautious in evangelism but a motivation to greater boldness.