Author Archive for Susan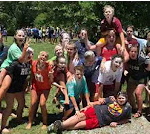 Watch this brief video about The ARP Magazine's journey to 150 years.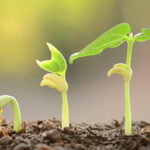 By: Robert J. Cara, Ph.D. Hearing To become a professor at Reformed Theological Seminary, the candidate must go through many "hoops." One requirement is that Dr. Duncan (Chancellor) and I (Provost) interview the candidate for three hours covering a host of theological topics. Recently, we interviewed the well-known theologian, seminary professor, and former pastor of […]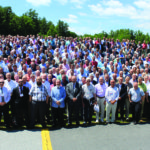 By: Rev. Lee Shelnutt, Moderator What major anniversary do we as Protestants, as Associate Reformed Presbyterians, celebrate this year? The 500th anniversary of the beginning of the Reformation, right? Imagine with me this scene. The year was 1521. Huge crowds greet Martin Luther as he entered into the city of Worms, for the Diet (a […]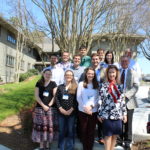 Spring orientation of new ministers and ARP staff. Pictured front row (left to right): Kat Kuciemba, Elly Keuthan, Rebekah Thomas, Nancy Campbell. Second row: Jonathan Kuciemba, Zack Keuthan, Jeremiah Thomas, Alex Campbell. Back row: Watson Gunderson, Justin Westmoreland, Brooks Pipher, Amanda Pipher, Jeff Townsley.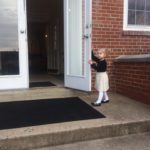 It was a typical Sunday morning. We got to church early for Bible study, and our kids—Penny, 10, William, 7, and Marilee, 5—scampered downstairs to play. They emerged 45 minutes later to serve as the week's greeters. Despite some conflict over who got to shake hands and who got to hand out the programs, they […]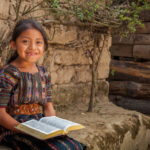 By: Rev. James McManus Some time ago I saw a video filmed by a missionary to China. It showed a group of native Christians receiving a copy of the Bible in their own language. These men and women were so excited because, for many of them, it was the first time they had the Bible […]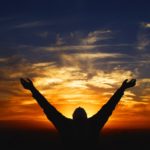 By: Phil Williams Recently, as I was getting ready to leave Columbia, S.C. for Winston Salem, N.C., I texted my wife to let her know I was leaving for home. I also asked her to text me the scripture memorization verse we were working through from a devotional study plan that most of our church, […]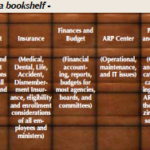 By: Roger Wiles, Executive Director of Central Services There is a business side to ministry in our day that did not exist a few generations ago. A couple of generations back churches did not have to worry about complying with such laws as the Affordable Care Act, Fair Labor Standards Act, and various anti-discrimination statutes. […]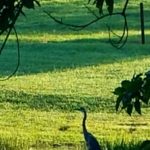 Created by God, Cared for by God By: Eric Lockamy 'So God created man in his own image, in the image of God he created him; male and female he created them.' Gen.1:27 All things on earth were created by God. However, when God was finished creating everything else, He wanted a creation of […]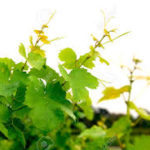 By: Alex Campbell A "silver bullet" is defined as a simple remedy to a difficult problem.  The term, from ancient folk lore, taught that the only way to successfully defeat foes such as werewolves, vampires, and witches that embodied dark powers, was to dispatch them with a silver bullet. We are all naturally suspicious of […]